Aluthermo RoofReflex®
A revolutionary new insulating air-tight breather membrane manufactured with Novia Reflex to improve U Values
Download Datasheet
Product Overview
RoofReflex® is a hybrid roof and wall breather membrane combined with an insulation layer and CE approved to EN-13859
It offers superb performance and provides a unique set of key product characteristics which include roof and wall dual application approval, excellent soundproofing properties, up to 1.47 additional r-value and a low emissivity surface.
There are also lower installed costs than PIR when installed in combination with mineral/glasswool. The insulation is manufactured using hydrophobic and self-extinguishing polyester fibre and is created out of recycled material. The combined product has an E-fire rating.
RoofReflex® is highly moisture vapour open but still remains 100% air-tight. This design concept helps to keep the heat in while allowing unwanted moisture to leave the building, which saves money and creates a healthy internal living environment. By combining RoofReflex® with a suitable Vapour Control Layer, the internal structure of the walls and roofs is protected from condensation damage, and the U-value of the insulation maintained at an optimum level. RoofReflex also has integrated sealing tapes to quickly and easily maintain the air-tight seal at all joints.

RoofReflex® edges can be left unsealed . The membrane is LABC and EPC approved, and does not need to be reversed in unventilated cavity applications. RoofReflex® is also orientated to provide a cooling effect in summer, lowering air-conditioning costs, and keeping the building cooler.

Aluthermo RoofReflex® can be found on NBS Chorus and NBS Source software packages. Full information can be found for NBS specification with the table below. The links will open a pop up window with full specification information.

Key Features
CE compliant to EN 13859-1 and -2
EPC & LABC Approved
Acoustic benefits
Reduces thermal bridge losses
Fully airtight when installed with the supplied integral tapes
Add up to 1.47 in extra R - values
Lower install costs than PIR systems
10 year warranty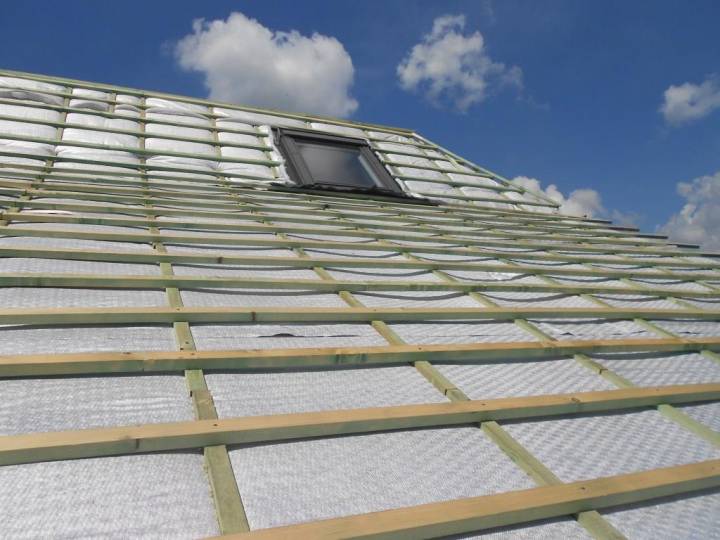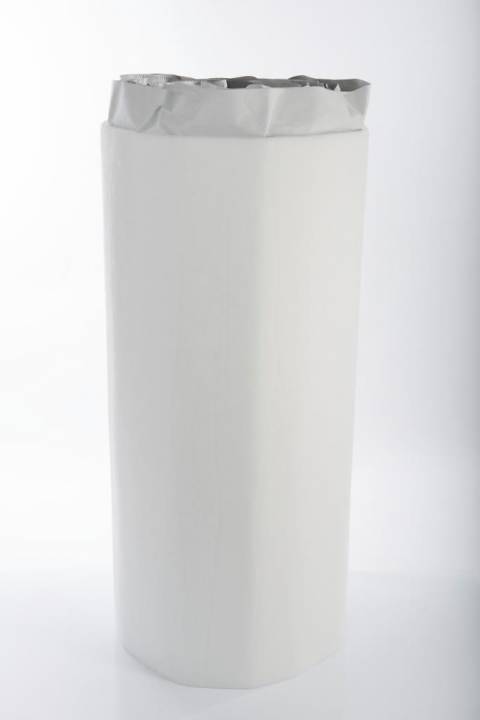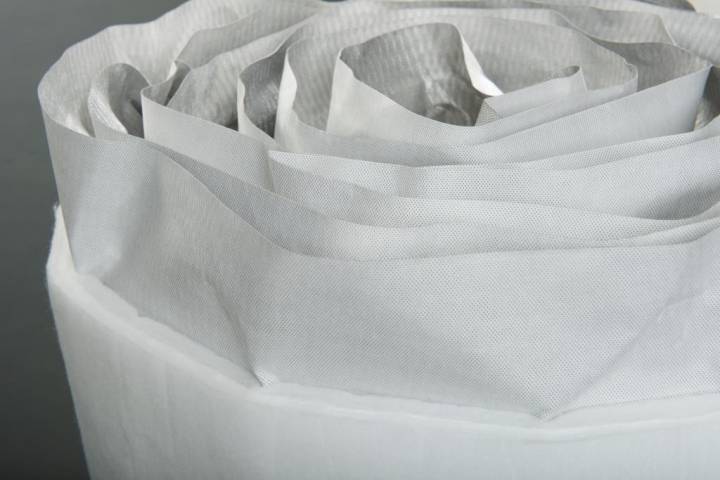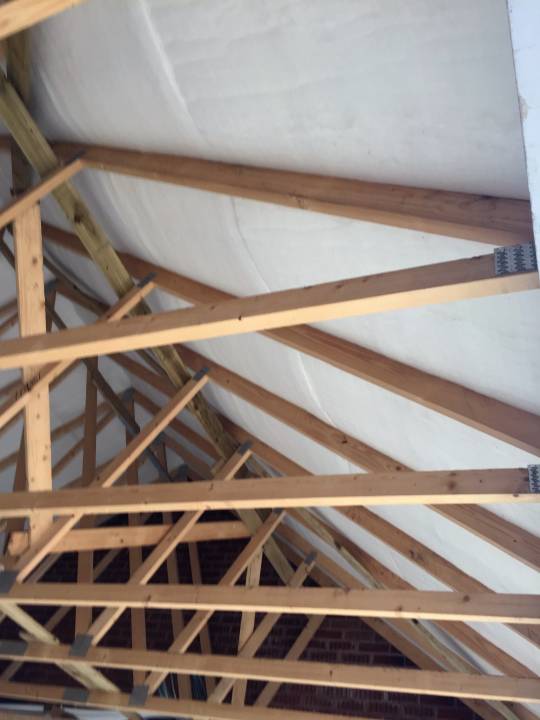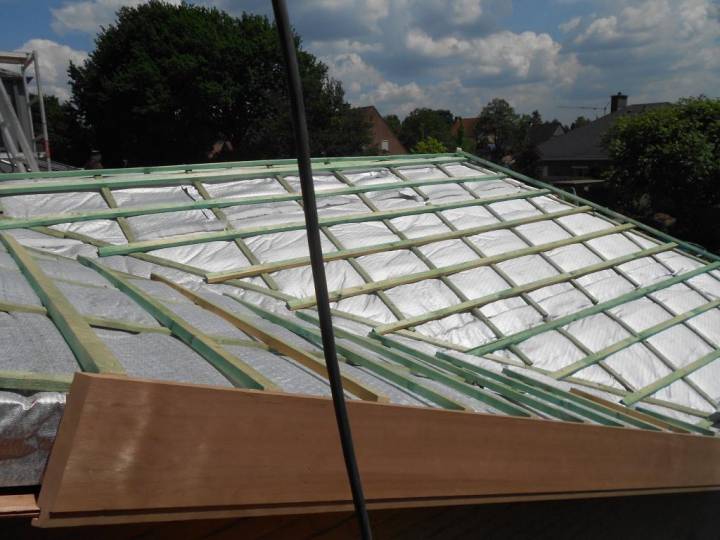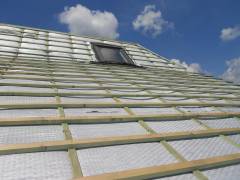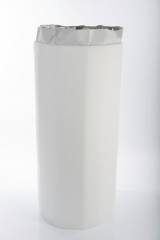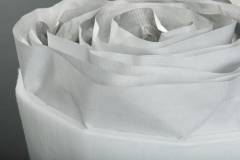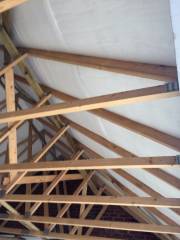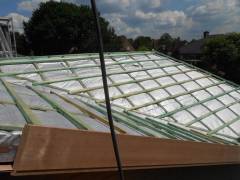 Download Links
Related Products
Installation Tips
Please ensure the RoofReflex® installation guidelines are adhered to. The full document can be downloaded using the link available here.

---