Protect any construction site with premium quality gas and damp proof barriers
All gas barriers should still meet EN 13967 for damp proofing materials
Before the main construction can commence, foundations, drainage, the ground floor etc must all be correctly installed. Novia supplies two damp proof membranes products (DPM membranes) offering radon gas and methane gas protection.
Each membrane, as it increases in protection level, will also protect against the level beneath. For example, methane barriers protect against damp, radon, carbon dioxide, as well as the methane gas they are installed to combat. Radon barrier will stop damp, radon and carbon dioxide. Please check which material should be installed by trained professionals prior to installation.
Novia have worked to ensure that our Methane Pro membrane is suitable for use with BS 8485 installations. This membrane has been tested fully, including joints, to ISO 15105-1. Full details regarding this product can be found on the individual product page and datasheet.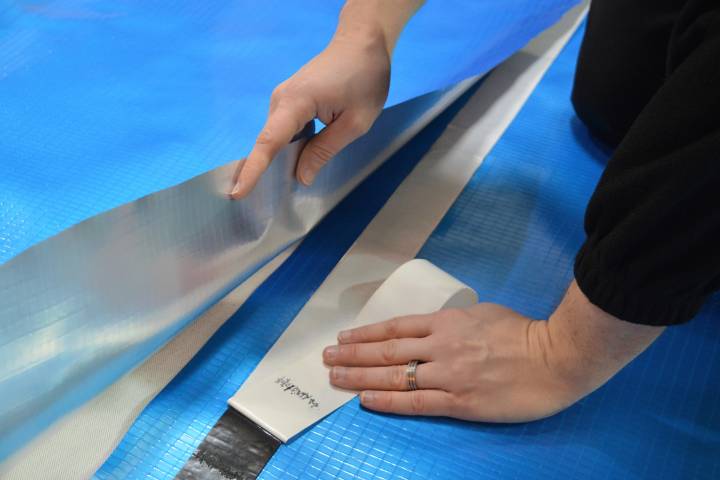 All gas and damp proof membranes should be installed using the Novia Double Tape Sealing System, which uses Novia Double Sided Butyl Tape (50mm width) and Novia Metallised BOPP Tape (60mm width). Full installation instructions will be found in technical datasheets.
Our gas and damp proof membranes are available for specification via NBS Source software.

Explore the range
Installation Tips
Installation guidelines can be found on the product datasheets using the links above.
To install the membranes, we recommend using the Novia double tape system.
Our Double Sided Butyl Tape is used on the laps and edges of the membrane, with either Metallised BOPP tape or Aluminium Foil tape then used to complete the seal, keeping down any excess membrane.
---