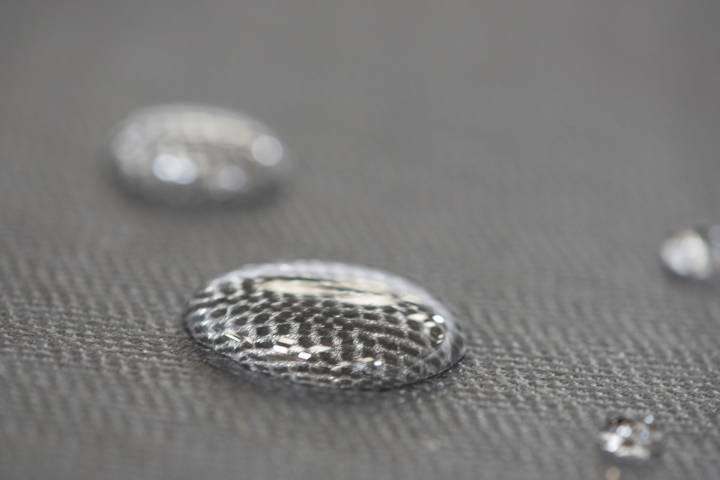 March 2020 - Blog Page Launch & Breather Membranes
Novia Blog & Breather Membranes. Publication Date: 20th March 2020

We're pleased to announce that our Novia Blog page has now gone live! We will be bringing you industry information & knowledge, best practice advice & guidance as well answering some of our most commonly asked questions. Follow us on our Twitter and/or Facebook page (https://twitter.com/NoviaLtd and https://www.facebook.com/NoviaLtd/) to be kept up to date with our latest posts.
Breather Membranes – What are they, and why do we need them?
Earlier this month we exhibited at this year's Futurebuild exhibition at the Excel in London, where we launched our latest product, the Novia FR breather membrane (see our February's Novia News post for more details https://novia.co.uk/news). This latest product has been CE marked and is suitable for applications over 18m in height in alignment with current building regulations in the UK. The membrane achieved B-s1, d0* fire class and is fully W1 class waterproof, whilst not compromising on the excellent breathability
But why are all these classifications important? Firstly, it's imperative to understand what a breather membrane is and understand what its main functionality is on a build.
A common misconception of external breather membranes is that its main purpose is to 'breathe'. An easy mistake to make considering the name of the product! This product characteristic is important, as it allows excess vapour from inside a building to exit and keep the internal components of wall and roof structures dry (providing you use the correct internal vapour control layer on the internal structure… but more about that another time!). However, a building would happily 'breathe' without any use of external membrane! So why bother using them?
The main functionality of a breather membrane is to act as a secondary protection membrane, beneath the main outer building lining, roof-tiles or cladding, preventing penetration of external environmental impurities such as dirt and rain (find out more here: https://novia.co.uk/breather-membranes). If no external membrane was used, then externally generated impurities (wind-driven rain and dust) may penetrate the wall or roof into the internal building structure, causing untold damage and leading to poor thermal performance. But it is important to make sure the right type of external membrane is used. For example, if a non-breathable membrane was used (for example, polythene) this would make a great external protection and would keep the wind & rain out of the internal structure, but would prevent the exit of vapour from the building. As moisture tried to leave the building, it would condense and get 'stuck' in the interstitial layer, causing damp & rot over time. This is why it is important to make sure that you use the right product in the build. Without using a membrane that both allows moisture to exit the building, and also prevents external environmental impurities from penetrating the internal structure it's not 'if', but when will the structure start to fail.
To ensure that membranes prevent external impurities entering the internal structure, we also recommend the use of our dual-tape system. With the majority of our breather membranes we recommend the use of our double-sided adhesive and breather membrane lap tape (BMLT for short!) to complete the membrane seal and keep down any excess material which may get caught in the wind. You can find out more about our tapes here: https://novia.co.uk/tapes
The use of tapes is sometimes a requirement depending on location in regards to the wind uplift according to BS 5534. Please check individual technical datasheets for full information.
Still confused?? Give our technical team a call on 01622 678952 or email on sales@novia.co.uk to discuss the needs of your build and see how we can help.
*when fitted to A1 or A2 materials, D-s2,d0 on wood materials.
Not found what you're looking for?
If you have a specific question you would like to ask, get in touch with the one of our technical team to see how Novia can help you with your project.
Novia on Twitter
@novialtd
If this is how you install your vapour control layers, you're doing it wrong!
Butyl tape should always be used with… https://t.co/VGi0wyzVB6
Follow us