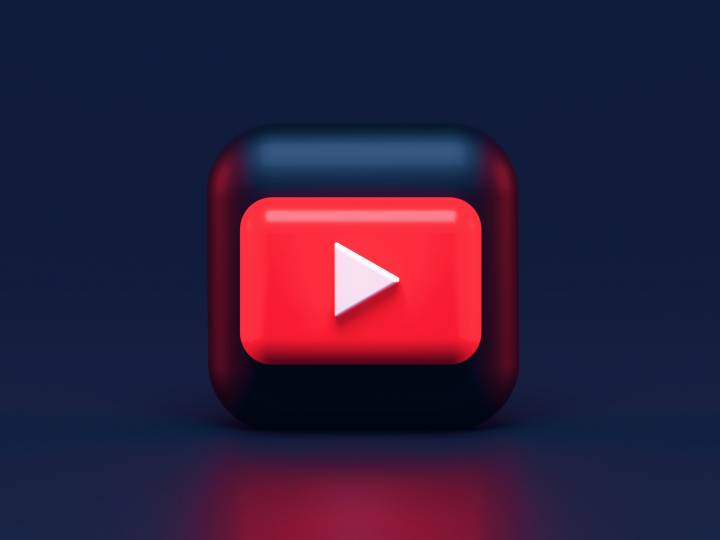 Novia products are the star of the show
Our products have recently been featured in a very informative video made by London Flat Roofing's "Steve Roofer". The video covers the importance of correctly fitting a vapour barrier with suitable tapes using Novia products. Steve is continuing to make videos regarding the importance of well fitted insulation. Subscribe to his channel for lots of installation tips and ideas across all areas of construction.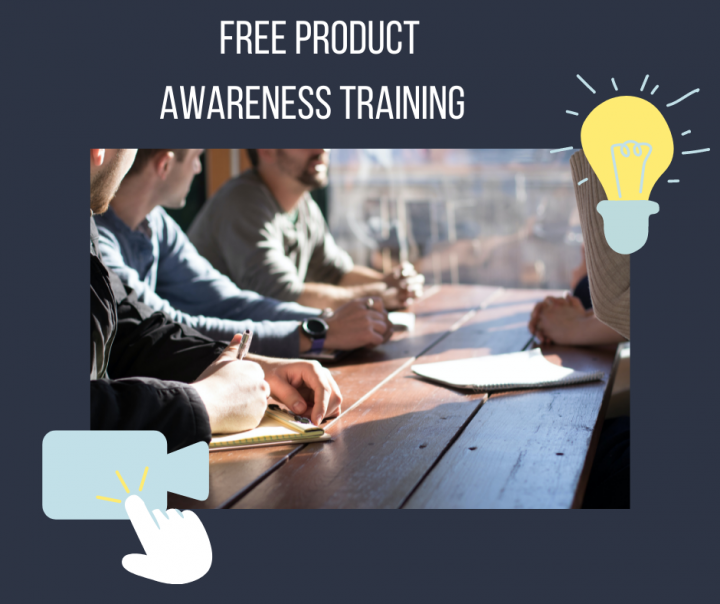 Learn with Novia
We are very excited to announce that we now offer free product awareness training to help with the understanding of how and why Breather Membranes and Vapour Control Layers are used in modern construction. A training session with or technical team will provide a general overview of product types, uses and understanding how membranes work within a building.
Specifying, installing, and using the correct product is vital to how a building performs and we are now providing this free knowledge via Zoom or Teams (or even in person if you're local) to explain the importance of correct product selection. Product training is crucial to be able to advise your customers the correct product for their build with confidence.

Covering all aspects of membranes in construction, these courses are tailored to your technical requirements and abilities to ensure by the end of the session you will have a better understanding of why airtightness is important, the difference between a breather membrane and a vapour barrier and why certain products must never be used in external wall construction.
Don't worry about your current technical knowledge level as these sessions can vary from the very basics to a more complex understanding. If you would like to book a training session please email sales@novia.co.uk or call the office on 01622 678 952.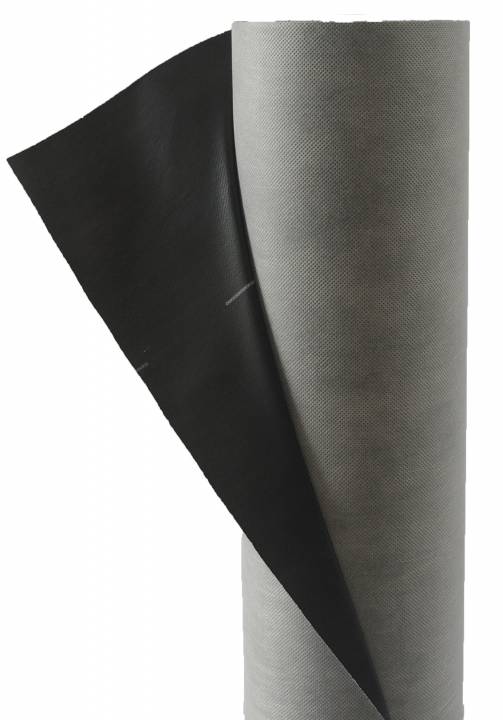 March 2021 - Fire rated Breather Membrane
As most of us know, following the tragic events of Grenfell Tower over 3 years ago, there has been a significant rewrite to UK fire regulations in order to minimise the risks of similar events occurring in the future. Within England, these changes are covered under Approved Documents B, volumes 1 & 2. One key change has been the adoption of EN fire standards within the UK. Instead of the previous BS surface spread of flame methodology, the UK has seen the incorporation of EN 13501-1:2018. This European norm combines a variety of product characteristics, and expresses the achieved performance as a fire class with performance qualifications.
Due to the general requirements and limitations of our current material technology capabilities, some partial exemptions have been allowed within fire performance regulations / guidance in regard to building membranes. These membrane exemptions are currently under review. However, at the time of writing the current minimum for habitable constructions over 18m within England is B-s3,d0 for both internal AVCLs and external vapour permeable membranes.
One significant unwanted side effect of these changes is that the variability and general suitability of these membranes for the actual end use applications is by necessity a more limited match than was previously achievable. The practicality of product design requirements to meet B-s3,d0 indirectly impacts on many other product characteristics, but particularly so on a materials vapour permeability, which has previously been the key requirement for all building design.
One important component within many external walls and roof systems is the breathable underlay, which provides a secondary protection barrier against unwanted external environmental factors.
Novia FR Breather Membrane is fire rated to B-s1,d0* and is therefore suitable for use as an external membrane in multi-storey constructions. Novia FR Breather Membrane uses a revolutionary new monolithic technology, which provides truly exceptional waterproofing performance. Many other breathable products available on the market use a lower cost microporous technology; however, for premium applications the superior performance of a monolithic membrane provides improved performance headroom, to more easily meet high specification construction design requirements.
In addition to greatly improved waterproofing characteristics, the level of airtightness achieved by Novia FR Breather Membrane is superior to that achieved by many microporous membranes. This provides a more energy efficient solution, whilst ensuring a high-level of vapour permeability. One key product characteristic of Novia FR Breather Membrane is that it is dual approved for both roof and wall applications. This allows a single breathable product specification for the entire external building envelope, which provides a number of associated savings and benefits in terms of both cost and convenience.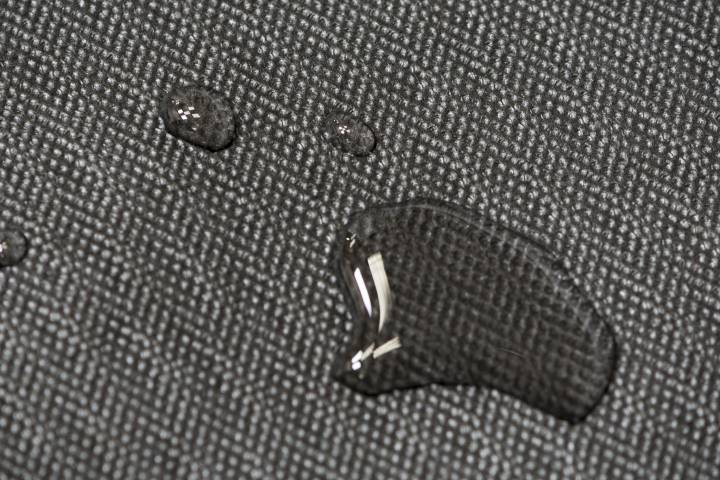 February 2021 - Why you need a Breather Membrane
The use of a breather membrane on a modern timber frame or SFS type of wall construction / roof design is a vital component of an efficient building. The ability to allow the building to 'breathe' is essential to allow any moisture vapour to escape through the building fabric and also provides a secondary protection layer should any wind or rain breach the external envelope. Products such as
Novia Black
and
Novia Ultra +
meet Class W1 criteria in water resistance test EN 1928. A breather membrane needs to be fully waterproof to protect the building from the elements whilst it also needs to be moisture vapour permeable to allow the building to 'breathe'. A three layer laminate breather adds a further technical ability by being airtight, this ensures the warmth of the building is retained.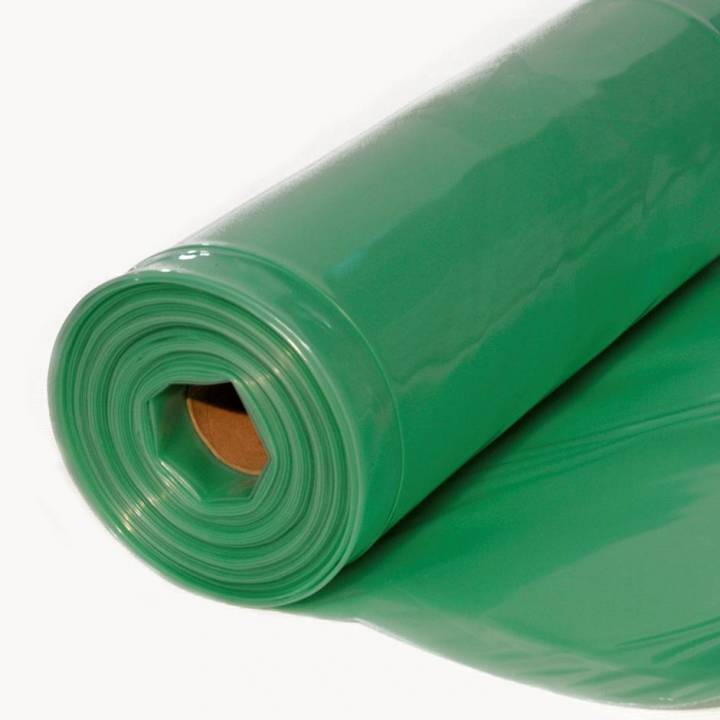 January 2021 - Why you should be using a VCL
A vapour control layer or VCL is installed on the internal side of an external wall construction to reduce excess moisture vapour entering the structure. This is to prevent the risk of interstitial condensation forming within the cavity build up. The correct VCL is critical to how a building performs, and is not just a case of installing a "polythene sheet".
At Novia we manufacture a wide range of vapour control layers to meet the varying needs of different wall constructions and insulation types, ensuring a healthy building. All Novia VCLs will provide an airtight barrier when installed correctly using the Novia two tape sealing system therefore retaining the warmth of the building whilst allowing moisture vapour to disperse in a controlled manner.
Further technical information is available via our website or call us on 01622 678952 to discuss the requirements for your projects today.
November 2020 - Maximise U-value performance, Novia membranes help protect the insulation
Adrian Chisholm, Managing Director of Novia Ltd, explains the key importance of membranes for good building design in today's market

In regards to energy efficiency, one of the most important aspects of good building design is to ensure that calculated U-values are reflected in "real-life" constructions. One of the most common reasons that an insulated structures' U-value may be less than originally intended is the incorrect choice or installation of Air and Vapour Control Layers (AVCLs) and Breathable Membranes. It is also very important to consider that both the membrane and any installation tapes are designed together as a system, otherwise the final installation will not perform as it should do. Consideration of the interactions by the energy transfer processes of conduction, convection and radiation are key to maximising the U-value performance of any structure.
The passage of water vapour through a building envelope needs to be managed in order to limit unwanted and damaging precipitation or condensation within the interstitial layer; the layer of the external building fabric, walls, roof and insulation. In the UK condensation will occur over the winter as heavily moisture-laden warm air moves outwards through the building structure and cools. This is due to significant differences in the internal and external temperatures during winter months, typically with a range of 20ᵒc to 25ᵒc. Cold air can hold less moisture, and so warm air that already has a high humidity will release moisture into the atmosphere in the form of water droplets as it cools. Think of this process as the changing of water from a gas into a liquid. This water will damage the internal structure of the building over the long term, and reduce the thermal performance of the insulation. A small amount of moisture deposited within the interstitial layer will also substantially increase energy conduction. This can reduce the stated thermal performance of some types of insulation by 30% or more, and so this must be a key consideration for all building designs.
There is often confusion when considering building design in relation to membranes, which can lead to misunderstandings about the differences between membrane vapour permeability, membrane air permeability and general air-leakage.
Internally applied (or "warm side") Vapour Control Layers (VCLs), also known as Air and Vapour Control Layers (AVCLs), are specially manufactured membranes which are used to manage the transition of naturally occurring water vapour through the building envelope. Water vapour is gaseous rather than liquid water which is produced by a range of general building uses and also by the construction process itself. One process that water vapour uses to move through the building envelope is diffusion, whereby it passes directly through materials rather than via any breaks or holes in the structure itself, and this is most commonly called vapour permeability. AVCLs by design exhibit a variety of vapour permeabilities, to meet the needs of a range of application requirements and construction types.
However, direct diffusion through materials is not the only way that water vapour moves through a structure. Novia AVCL products will also prevent the unwanted movement of air through any physical holes within the building, a process which is referred to as air-leakage; a naturally occurring effect caused by the heat-transfer process of convection. Prevention of air-leakage is vital in reducing expensive convection energy losses. This is achieved by providing a fully sealed and air-tight barrier. However, air-leakage will also deposit large amounts of damaging moisture in exactly the same way as vapour diffusion does, and installations that do not take account of both of these issues will inevitably have serious problems over time.
Novia supplies a wide range of different types of internal AVCL membranes, including traditional single-ply virgin grade green tint polyethene, laminated and reinforced styles, and options with foil cores for high humidity applications. Novia membranes offer a range of permeabilities, and different product characteristics to meet the needs of a wide variety of applications.
It is worth making the point that the same concepts considered previously with regard to AVCLs are also applicable to external building membranes, which are used to protect insulated walls and roofs. External (or "cold side") breathable membranes are used to provide a secondary protection layer against external environmental factors such as dirt, wind and moisture. Unlike AVCLs which are never air-permeable, external membrane products can be vapour permeable or air permeable or even both. Many construction designs today incorporate an external air-leakage prevention layer, in the form of a breathable external membrane which is not air-permeable but highly vapour permeable, to help minimise unwanted convection energy losses. Novia can supply a wide range of these types of external membranes to suit a variety of different applications. All Novia products are fully CE compliant where there is a current harmonised European norm in effect. Since 2013 the European Construction Products Regulations have made this aspect mandatory.
Finally, it is worth bearing in mind that the use of low emissivity (also called high reflectivity) finishes to both internal and external membranes can further improve the buildings energy performance. Novia can supply both internal and external low emissivity membrane products to suit a range of customer requirements, which will lower U values, and in some cases at little or no additional cost when compared to standard membranes.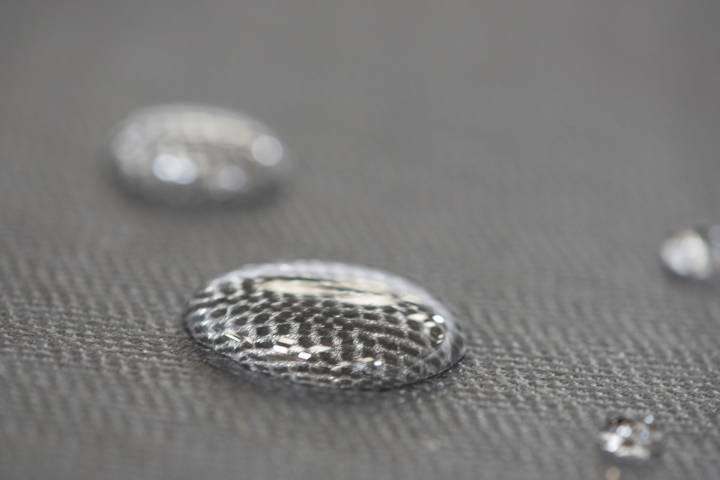 March 2020 - Blog Page Launch & Breather Membranes
Novia Blog & Breather Membranes. Publication Date: 20th March 2020

We're pleased to announce that our Novia Blog page has now gone live! We will be bringing you industry information & knowledge, best practice advice & guidance as well answering some of our most commonly asked questions. Follow us on our Twitter and/or Facebook page (https://twitter.com/NoviaLtd and https://www.facebook.com/NoviaLtd/) to be kept up to date with our latest posts.
Breather Membranes – What are they, and why do we need them?
Earlier this month we exhibited at this year's Futurebuild exhibition at the Excel in London, where we launched our latest product, the Novia FR breather membrane (see our February's Novia News post for more details https://novia.co.uk/news). This latest product has been CE marked and is suitable for applications over 18m in height in alignment with current building regulations in the UK. The membrane achieved B-s1, d0* fire class and is fully W1 class waterproof, whilst not compromising on the excellent breathability
But why are all these classifications important? Firstly, it's imperative to understand what a breather membrane is and understand what its main functionality is on a build.
A common misconception of external breather membranes is that its main purpose is to 'breathe'. An easy mistake to make considering the name of the product! This product characteristic is important, as it allows excess vapour from inside a building to exit and keep the internal components of wall and roof structures dry (providing you use the correct internal vapour control layer on the internal structure… but more about that another time!). However, a building would happily 'breathe' without any use of external membrane! So why bother using them?
The main functionality of a breather membrane is to act as a secondary protection membrane, beneath the main outer building lining, roof-tiles or cladding, preventing penetration of external environmental impurities such as dirt and rain (find out more here: https://novia.co.uk/breather-membranes). If no external membrane was used, then externally generated impurities (wind-driven rain and dust) may penetrate the wall or roof into the internal building structure, causing untold damage and leading to poor thermal performance. But it is important to make sure the right type of external membrane is used. For example, if a non-breathable membrane was used (for example, polythene) this would make a great external protection and would keep the wind & rain out of the internal structure, but would prevent the exit of vapour from the building. As moisture tried to leave the building, it would condense and get 'stuck' in the interstitial layer, causing damp & rot over time. This is why it is important to make sure that you use the right product in the build. Without using a membrane that both allows moisture to exit the building, and also prevents external environmental impurities from penetrating the internal structure it's not 'if', but when will the structure start to fail.
To ensure that membranes prevent external impurities entering the internal structure, we also recommend the use of our dual-tape system. With the majority of our breather membranes we recommend the use of our double-sided adhesive and breather membrane lap tape (BMLT for short!) to complete the membrane seal and keep down any excess material which may get caught in the wind. You can find out more about our tapes here: https://novia.co.uk/tapes
The use of tapes is sometimes a requirement depending on location in regards to the wind uplift according to BS 5534. Please check individual technical datasheets for full information.
Still confused?? Give our technical team a call on 01622 678952 or email on sales@novia.co.uk to discuss the needs of your build and see how we can help.
*when fitted to A1 or A2 materials, D-s2,d0 on wood materials.
Not found what you're looking for?
If you have a specific question you would like to ask, get in touch with the one of our technical team
to see how Novia can help you with your project.